If you live in a neighborhood where parks and beautiful homes abound then investing in a strong and aesthetic looking garage door may be a good option. Our "Garage Door Repair Redwood City" pros will certainly help in assisting you with installation, repair or maintenance of this expensive investment in your home. Our experts can help you if you have problems with the present door and recommend changes or repairs, if required. Furthermore, they can assist in setting up a new door the right way.

Preventive maintenance of garage doors can easily take a back seat as they are situated outside the home and not used more than a couple of times in a day in most cases. If you've not checked the door for sometime, or ignored that minor problem, then it's time to act as this might lead to bigger issues later when you least expect it. Attempting to repair it on your own is not recommended as service or maintenance should only be done by professionals.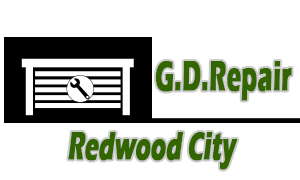 Our highly skilled team at Garage Door Repair Redwood City has ample knowledge and expertise to handle any type of garage door problem relating to metal tracks, springs, rollers, cables and door openers among others. These components need to work with each other to ensure smooth functioning and they also need to offset the actual weight of the door. Any negligence or malfunctioning in this regard can prove to be fatal and may result in death as these components are constantly under strain.
Capable of handling all types of garage door issues
Torsion springs play a vital role in the functioning of a door and servicing and repair of this part should only be done by an expert's hand. A broken spring is very dangerous as the door can give away and fall from a height and injure others. Furthermore, no one will like the idea of manually opening the door as it can be hard work. Due to growing safety and security concerns, we provide the right type of spring that can offset the weight of the door.
In addition, we check that the bearings are working well and all minor components are also lubricated. A quick visual assessment will just help track down the problem, while other extensive repairs will need thorough testing. At "Garage Door Repair Redwood City" we're always available to help you out in any case, be it an emergency or a mishap. Get in touch with us today!
Meticulous garage door technicians for Genie repair and Liftmaster remote and opener service!
Knowledgeable of all brands, excellent equipment and same day services